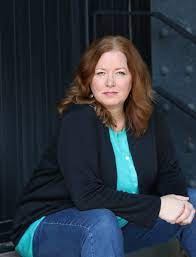 KIMBERLY GRAHAM C.S.A.
CASTING DIRECTOR
Kimberly Graham is best known for her work on Homeland, Avatar and Before Midnight. She is a multiple award-winning casting director.
Prior to founding Graham Casting, Graham was the Associate Casting Director with Judy Henderson Casting since 2003. She casts for film, television, commercials and theater.
Kimberly Graham of Graham Casting casts for film, television, commercials and theater. As the Associate Casting Director for Judy Henderson Casting from 2003-2019, Kim worked with Judy to cast for major Off-Broadway theaters in NYC, and the office was the pioneer in casting for video games, primarily the GRAND THEFT AUTO series.
Her work on HOMELAND for SHOWTIME has garnered numerous awards, including ARTIOS and EMMY AWARDS for Outstanding Casting in a Drama. Kimberly has also helped cast such films as AVATAR, PARANORMAL ACTIVITY 2, and Rick Linklater's BEFORE MIDNIGHT, among others.
When she's not casting, you can find Kimberly doing stand-up in NYC comedy clubs and teaching her popular casting workshops around the world, from NYC to Boston, DC, Savannah, Jacksonville, Philadelphia, Miami, Paris, Berlin,Croatia,Tel Aviv,Rome, Barcelona, and London, among others.
FUN FACT:
Kimberly is a well-known Casting Director by day
and is a standup comedienne by night!