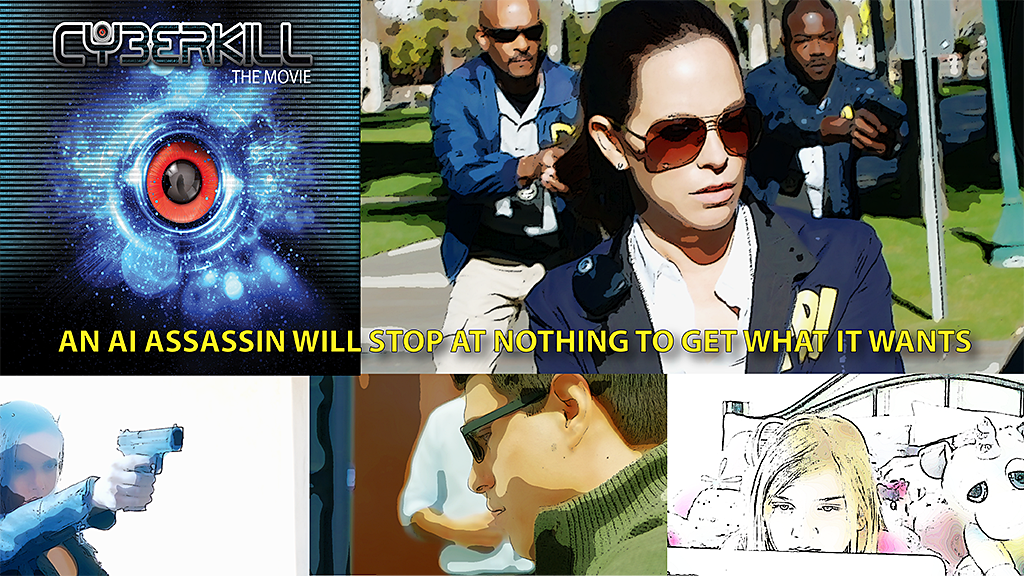 We are pleased to announce our global partnership with Green Chi Group and its CEO Henk Abbink   Green Chi Group has joined the Cyberkill Team as our corporate partner for Diversity, Equity and Inclusion (DE & I) as also for the global licensing and product placement for Cyberkill the Movie.
CYBERKILL THE MOVIE  |  CYBERKILL 2  |  CYBERKILL THE VIDEO GAME
"An AI assassin will stop at nothing to get what it wants."
S Y N O P S I S
Reeling from the loss of his wife, Travis Cole leaves a promising career at MIT to move to Washington DC with his young daughter, Shannon, to start life anew, only to become a target of the very artificial intelligence he made his career creating.
THE CYBER KILL CHAIN
As the AI Assassin cyberstalks Shannon and threatens cyberterrorism on a global level, Travis races against the clock to get to the bottom of a cyber warfare plot bent on controlling and destroying humanity at will with its cyber kill chain.
AI MOVIE
Expertly weaving suspense, love, psychology, and abandonment and revenge into an action-packed thriller fueled by conspiracy theories and advanced AI technology, Cyberkill hits close to home in just how real it feels.
C Y B E R K I L L  –  I N  T H E   N E W S
Kim Graham, C.S.A. joins the team of professionals at Cyberkill The Movie.  Kim has previously cast all eight seasons of Homeland and NY casting for Avatar.
Cyberkill novelist Frank Fiore has done the initial script treatment for Cyberkill 2 expected to be filmed overseas in Panama.
BluFire Studios (The Outpost, Atropa) has joined the Cyberkill team to build out the Visual Effects (VFX) for the robots, car crashes and helicopter crash.